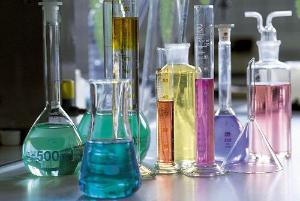 UNIBROM is a Chinese manufacturer of bromine compounds and polymer additives. Our main products include halogenated flame retardants and water treatment chemicals such as bronopol and sodium chlorite. Also available are oilfield chemicals including calcium bromide powder and brine as well as potassium formate powder and liquor. Over the years, we have developed over 100 types of bromine derivatives including industrial salt, calcium chloride, magnesium chloride, and marine chemicals. As our wholly-owned subsidiary, UNIBROM Machinery & Tools specializes in equipment such as construction machinery, gasoline engine generators, and underground equipment for oilfields.
We are a China-based enterprise that was first conceived in 2007. Our largest production base is situated in Shandong within the "Kite Capital" of the world--Weifang. Close proximity with the Bohai Bay allows us to extract bromine directly from local sources. Our experienced engineers are able to produce high quality bromochemicals using a wide array of reactions. The vertical integration from raw material to processed compounds has made us the largest producer of brominated flame retardants in the Weifang Ocean Chemical Development Zone.
Unibrom is a world leader in the synthesis of specialty bromine compounds, intermediate compounds, and polymer additives. We are recognized as the largest manufacturer of brominated flame retardants in mainland China. Our company procures 30,000MT of bromine every year from regions including China, India, Ukraine, Jordan, and America. This steady supply provides a solid foundation for our continuous production. A global distribution network allows us to provide service coverage for customers everywhere.
Product Overview
1. EcoFluid: Oilfield Chemicals
UNIBROM is one of the most trusted providers of oilfield chemicals in the world. We can provide specialized slurries and additives for the drilling and completion of wells. At our service is an ExxonMobil engineer with over 30 years of work experience. His expertise allows us to provide optimized solutions based on rock formation and offshore drilling requirements.
2. EcoFlame: Flame Retardants for Plastics
Immersive development in the field of brominated flame retardant is combined with practical production and application experience to provide personalized flame retardant solutions for a wide range of plastics. Products in this series are classified under categories including brominated, phosphated, nitrogenated, chloridized, sulfonated, etc. We can provide optimized complex synergetic systems to satisfy the flame retardant requirements of each individual customer.
3. EcoMaster: Customized Flame Retardant Masterbatch
Extensive cooperation with domestic flame retardant manufacturers enables us to meet diverse client requirements with customized flame retardant masterbatch.
4. EcoSorb & EcoAox: UV Absorber and Antioxygen
Expertise with a wide range of brominated flame retardants eventually led us to the research and production of plastic additives such as antioxygen, UV absorber, coupling reagent, and impact modifiers. This development further diversified our product series.
5. EcoSyn: Specialty Customized Chemicals
We can provide customized organic chemicals for a wide range of industrial applications including active pharmaceutical ingredients (API). These chemicals are available in limited amounts for laboratory use and bulk quantities for commercial use.
6. EcoPharm: API & Intermediates
These products are manufactured in strict conformance with API and GMP standards. Bulks quantities can be purchased for the making of human and animal medicine.
7. EcoAgro: Agricultural Chemicals
UNIBROM has placed a major focus on the technological development of agricultural chemicals. Our main products include herbicides, bactericides, and insecticides.
8. EcoWatertech: Water Treatment Chemicals
Our company can provide a ready supply of eco-friendly water treatment biocides and scale inhibitors.